Student Life
Nathan Hale High School Student Life
We are The Raiders!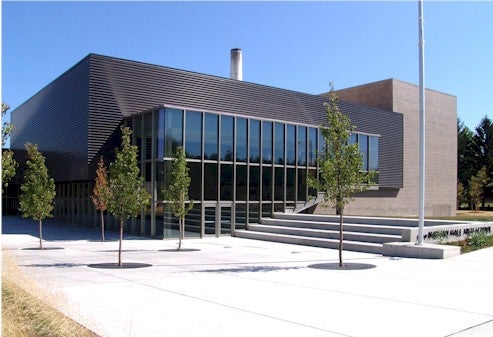 Named after Nathan Hale, the American Patriot during the Revolutionary War, our school colors are Red, White and Blue .
School Traditions
Homecoming (Fall)
Activities include theme dress up days, hall decorating contest, 9th grade elections for class officers, assemblies, homecoming football game and dance.
MLK Assembly (January)
ASB presents extraordinary assembly honoring Dr. King's legacy and celebrating the Nathan Hale values of respect, decency and trust.
Bite of Hale (March)
School-wide (students, families and staff) evening of food from many cultures and lively entertainment.
Yankee Doodle Days (Spring)
Elections for class officers, spirit activities, spirit assembly, and Patriot Assembly (honoring our senior students and their accomplishments).
Sports
Over half of our students participate!
Fall Sports – Girls Soccer, Cross Country, Golf, Football, Volleyball, Girls Swimming, Boys Ultimate (Club), Girls Slowpitch
Winter Sports – Gymnastics, Boys Basketball, Girls Basketball, Boys Swimming, Wrestling
Spring Sports – Baseball, Boys Soccer, Softball, Tennis, Track & Field, Lacrosse (Club), Girls Ultimate (Club)
Activities and Clubs
If your interest isn't represented in a club, get a few friends together with the same interest, get a faculty advisor, write a charter (we will help) and once it is approved by Leadership, let students know when you are meeting and you have established a new club at Nathan Hale! Check out the club webpage for our most current clubs.
Dances
We have our Homecoming Dance (not formal), Winter Ball (semi formal) and yes, Prom (formal)!
Spanish, Japanese and French are our World Languages.
Annual trip to Japan: Each year, Naha High School students come to Hale and some of our students go to Naha, Japan.
Lunch Time at Hale
We all have the same lunch – you can see all of your friends! Students are everywhere – in the Commons, in the halls in "locker lunch groups", in classrooms watching films, hanging out, playing guitars and attending club meetings.
Getting to School
All SPS high school students receive ORCA cards!
High School doesn't have to be a maze! Academies, Mentorship (like homeroom), and helpful students and staff make Nathan Hale "Freshman Friendly"!